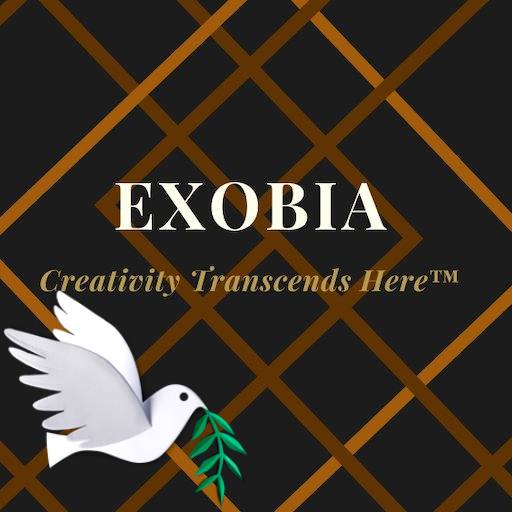 A. E. H. Veenman, Digital Age Cozy™ Author
Cozy Mysteries Can Be More than Knitting Grannies, Kittens, and Cookbooks!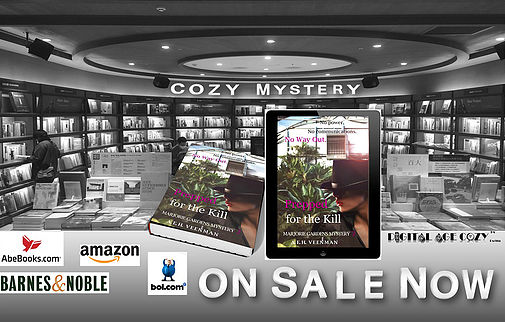 Author Biography
A. E. H. Veenman's LGBT novel, Carruther's Place, and thriller, Barbecue, were both published by Aspen Mountain Press in 2008.
Her branded Digital Age Cozy mystery series was first released by Limitless Publishing with the debut novel, Dial QR for Murder in 2016. She keeps the spotlight on her cozy mysteries, described as "Agatha Christie Meets Modern Technology", with three full-length titles and one novella. Her third in the Marjorie Gardens Mystery series is A Killer App.
Veenman's passion for writing began with a hunger for books from fellow New Jerseyan Judy Blume, and Nancy Drew mysteries. And each Saturday, a side dish of The Hardy Boys whet her appetite for hunting down clues and solving crime. Thus began a three-course menu for becoming a writer.
With a bachelors degree in Law, A. E. H. Veenman (aka Nene) has worked ten years as a legal advisor in the video games industry. Her credits are listed on IMDB.
Under the nom de plume A. E. H. Veenman, Nene's writing career spans over twenty years. Her novels are available online.
Video Teasers
About the Marjorie Gardens Mystery
The protagonist is a defense attorney who quit working for her uncle's illegal operations. She changed her name and left home, abandoning her family. Commuting from her home in a New England town to her Boston law firm, Isis Maria Fernoza is known as Isis Ferrelli. But on her downtime she's Marjorie Gardens, owner and moderator of MyThugShot.com, where she publishes unsolved crimes for her blog members.
Book Trailer: A Killer App
Isis has her latest case with the death of the nation's Pop Queen of Bling Bling. But how does the amateur sleuth's Christmas present coincide with Anita K-Pop's death? Furthermore, how does retired mechanic Jedemiah Briggs, a kindhearted Point Shirley resident and Marjorie Gardens follower, end up being the last person to see the young recording artist alive? Perhaps a popular app can download answers and uncover a killer.

Writing the Digital Age Cozy™
A New Case File Opened on Cozy Mysteries…
The novels embody the traditional elements of the cozy mystery genre: mild violence, non-graphic, general audience mystery.
Marjorie Gardens Mysteries by A. E. H. Veenman is the first series of mysteries published under the brand Digital Age Cozy.
The characters (mainly the protagonist) rely on today's technology and those experts in the applied technical field to help solve crime. With additional media and online features (interactive within the ebook), a Digital Age Cozy novel makes for a more adventurous mystery.

The Face of Cozy Mysteries Changes Forever…
Fans may cry out. Amateur Sleuths may arm themselves with glue guns and needlepoints.  And beloved Cat and Dog Sidekicks may cower in corners. But there's no need for Tea Shops and Bakeries to hang their Closed signs.

Author A.E.H. Veenman's Marjorie Garden Mystery series merely suggest "Cozies can be more than Knitting Grannies, Cats, and Cookbooks".
The Digital Age Cozy embodies all the usual characteristics of the genre…but come with an all-important upgrade.
The Cozy Mystery has been hacked… Don't run your antivirus software.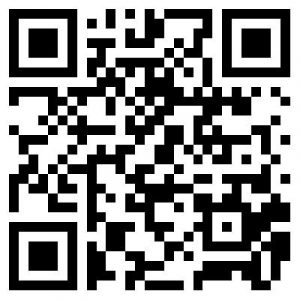 All Novels by A. E. H. Veenman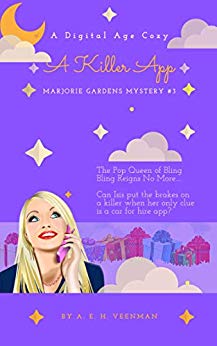 Music Op-Ed by Nene
It didn't matter if you were Black or White. If the music was good, you were good.
I grew up at time when teachers were CO-PARENTS, because people earned the right to assistance on the home front. Yes, you read that correctly.
Can you imagine? A teacher who cared about whether "his" or "her" children came to school clean behind the ears, and clothes fresh and pressed. If your teeth appeared not to have been brushed, you were pulled out of line to be sent back home.
I never was, but I'd seen it enough. Trust me, when you saw the poor, sniveling kid who endured that humiliation, you made sure you were RESPECTABLE!
And, lastly, if you showed up looking tired or beat (sometimes literally), your FOLKS were called in to speak to the Principal. Ooooooh!
All this to simply state how fortunate I was to be in my school years during a time when teachers and administration gave a shit. And why did so many of Newark's educators seem to go above and beyond?
I like to believe it was because we were all in the fight pits together. Teachers were from Newark. They resided in Newark. They saw the future of their community every day when they looked at the little faces that shined back at them for hope and guidance.
Adults back then wanted exactly what us kids would inevitably want a decade or so later. To feel Safe. To be Happy. To Live Free. For anyone to achieve that, we needed each other.
And for any of us to muddle through the (often) painful or dire circumstances families faced at the time, we all needed MUSIC.